Clubs
Jo.Knit.Sew Monthly Clubs
To sign up or join a monthly club you just need to check out the appropriate item, all available clubs are in the Clubs! section of my shop.
Each month after you have received your first parcel I will send you a secret link to check out for the following month. You will get priority checkout for 1 week before any unsold slots are made available on my general website.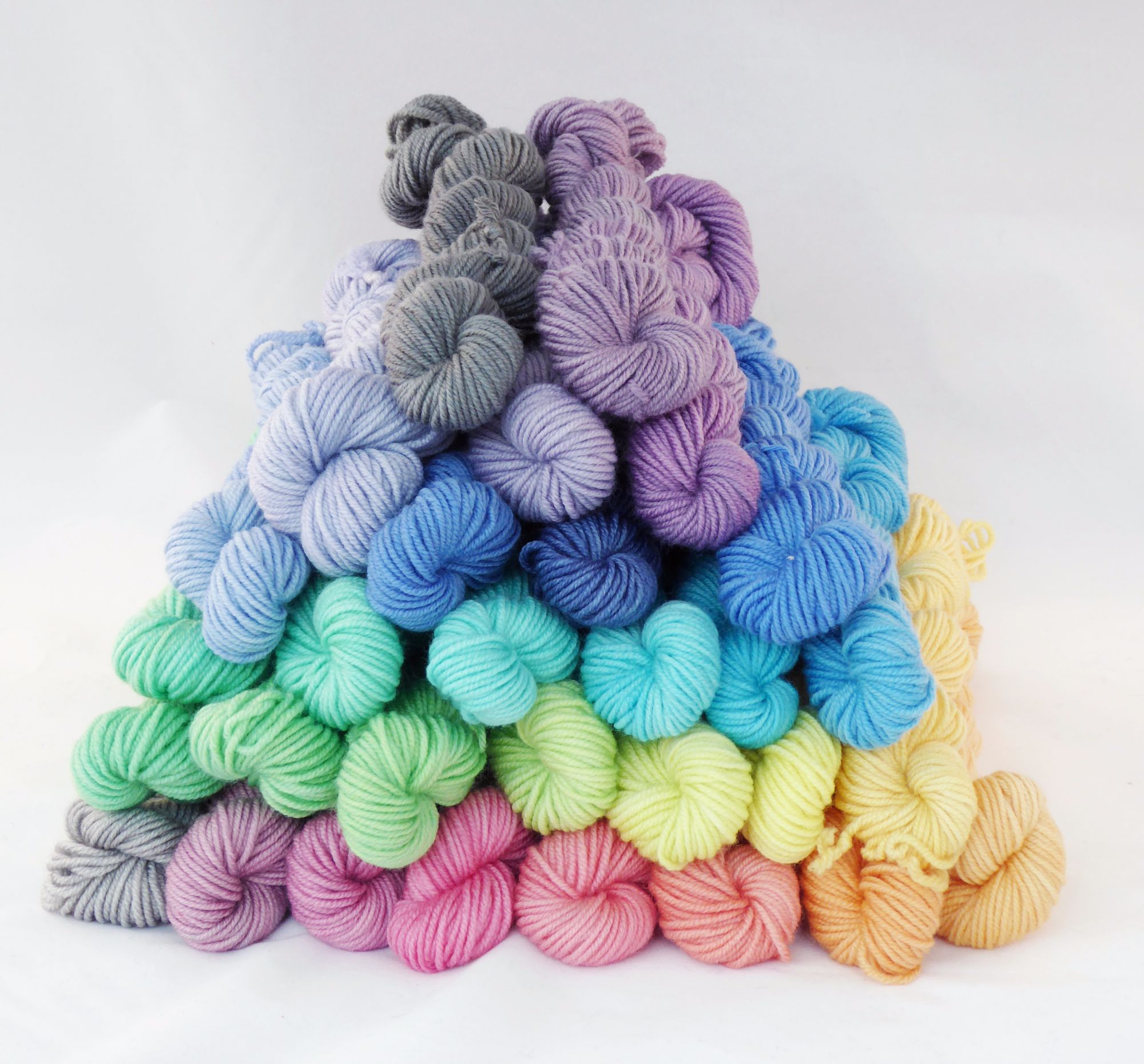 30 Shades of Rainbow
This is my regular monthly yarn club. Each month you will receive 5 x 20g of Crazy 8 DK yarn. Running for 6 months you will end up with a whopping 1500m of super scrummy merino yarn
Running from light grey, right through the rainbow to dark grey this is the club for all you rainbow lovers!
30 Shades is available here, if you would like to join and it is not listed please contact me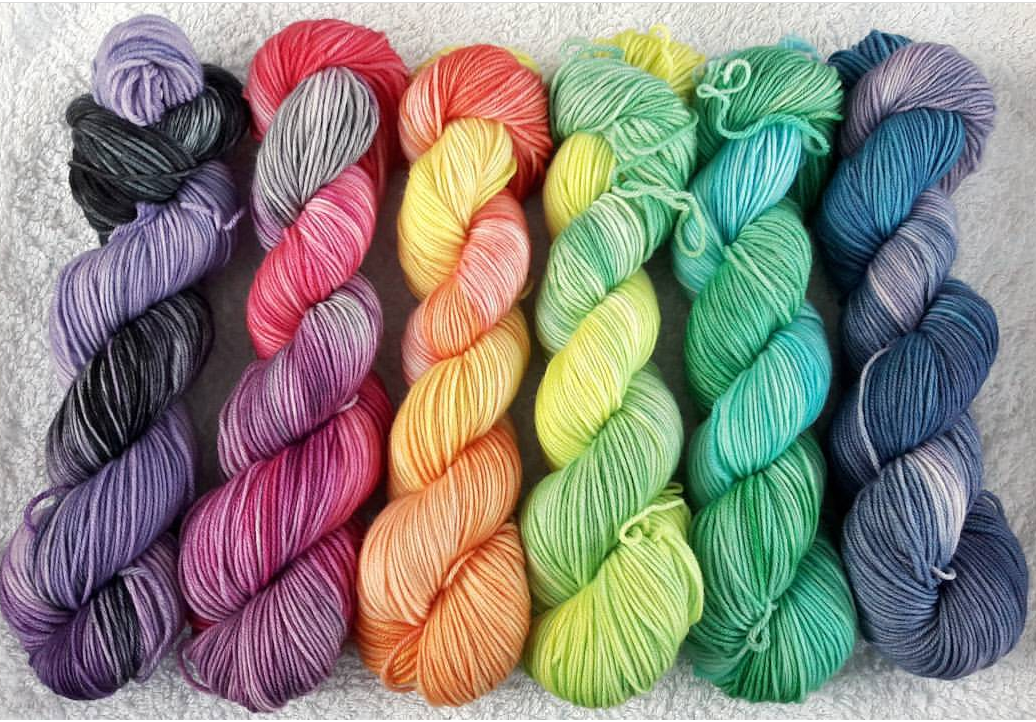 30 Shades of Fade
Similar to 30 Shades of Rainbow with this club you will receive a skein (or more if you want!) a month. Each skein will feature the same colours as the regular 30 shades club but as a variegated dye. Perfect for a blanket or fade project, feel free to select your own yarn base for this club!
30 Shades of Fade is available here, if you would like to join and it is not listed please contact me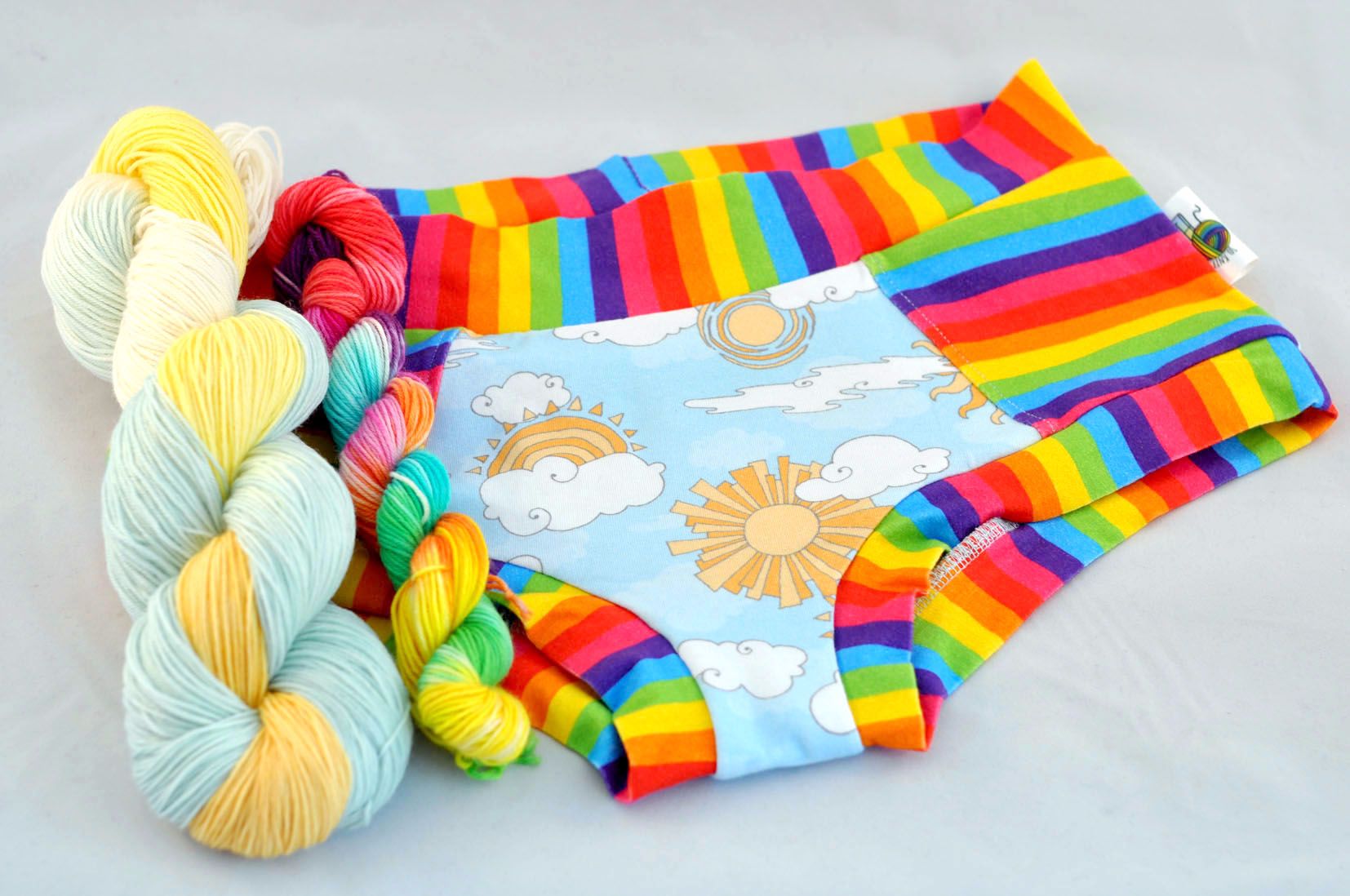 Pants & Socks - SPACES AVAILABLE
One for people who love custom pants and matching socks! Each month you receive a pair of my BIG girl pants and either 70g, 100g or 120g of merino / nylon sock yarn, hand dyed in coordinating colours. If you haven't yet tried handmade underwear you have no idea what you are missing - funky fabrics and amazing comfort in one garment. A serious game changer!
Pants & Socks Club is listed here when available, or visit the shop to order some custom BIG girl pants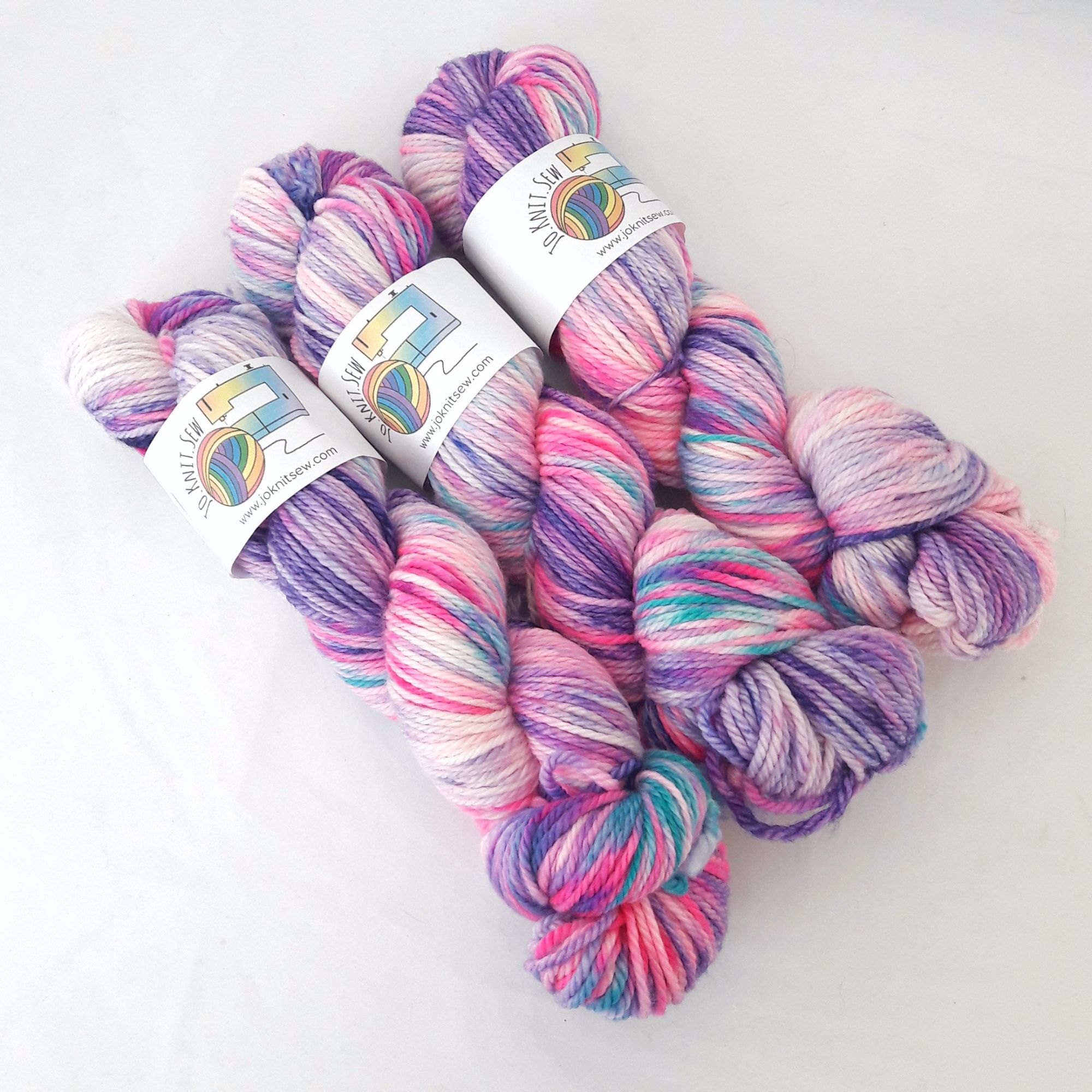 The Not a Surprise club!
Each month I will list an exclusive colourway available with strictly limited slots for purchase. This club is perfect for those of you who want to enjoy exclusive club yarns without the pressure of signing up for a regular club. I will list these yarns on my website, but will let you know in advance on all my social media platforms!