I was just ahving this conversation with a customer about which DK she should choose and what actually are the differences in the types of DK I offer. My go to DK's are Super Merino DK, Crazy 8 and Merino / Nylon DK and they are all a little bit different!
Super Merino and Crazy 8 are the most different in my opinion, and I guess that's because they are constructed in 2 very different ways (I mean, they are both merino and spun into a DK weight yarn, but that is where the similarities end!)
Crazy 8 is made up of 8 plies of yarn (not the UK yarn weight 8ply, but 8 plies - or strands of yarn) and Super Merino DK is made up of just 4 plies. So in this picture we can see that Crazy 8 is the darker yarn and Super Merino the lighter.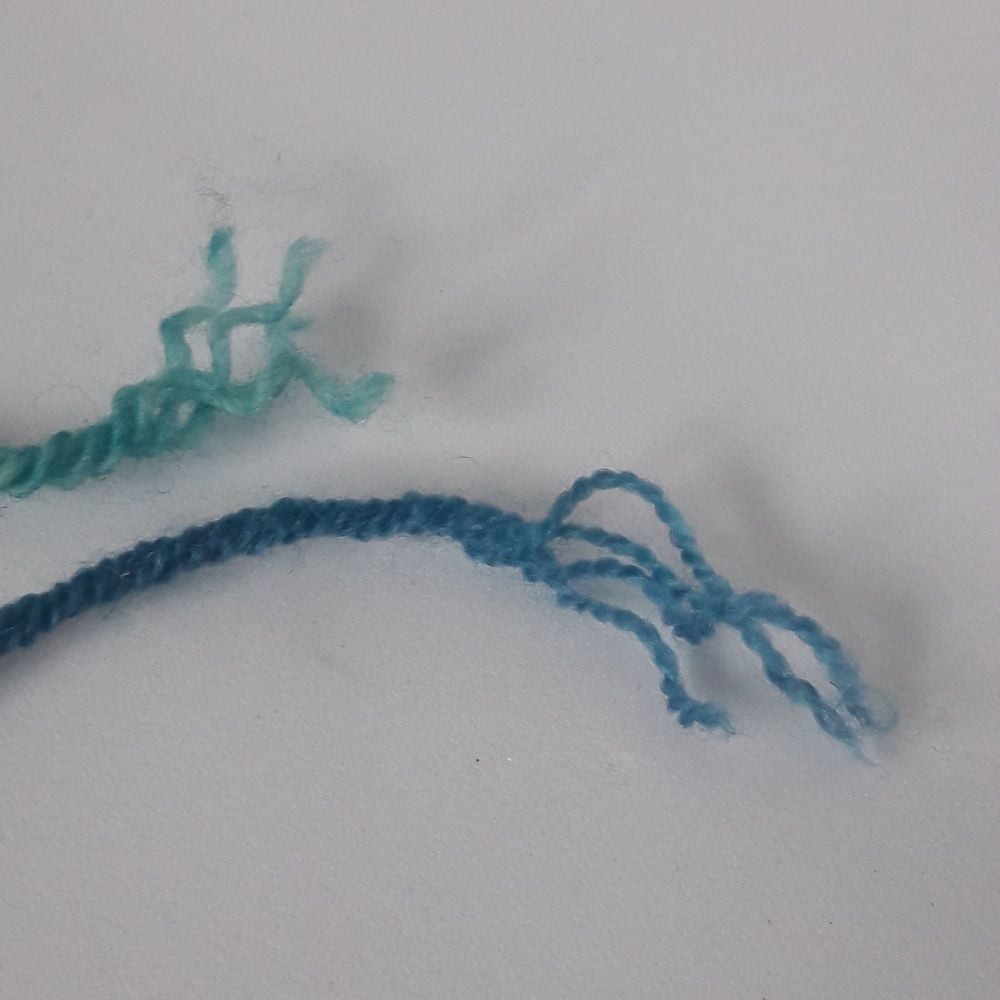 Crazy 8 is also slightly thinner than Super Merino DK, it has the same 100g of yarn but runs at 250m / 100g rather than 225m - the difference in thickness in practice is negligible and I interchange C8 and Super Merino DK with no problems, if you are worried though - swatch swatch swatch!