Custom Pants Orders **caution** contains sweary fabric!
Posted on
I get a lot of requests for custom items - especially pants! I thought it would be a good idea to use the blog to showcase some of my favourites!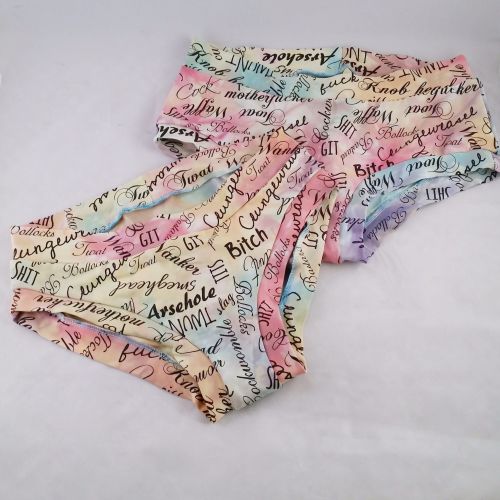 These amazing sweary pants were made for one of my lovely school mum friends, as far as I'm concerned there is nothing wrong with sweary underwear on the school run!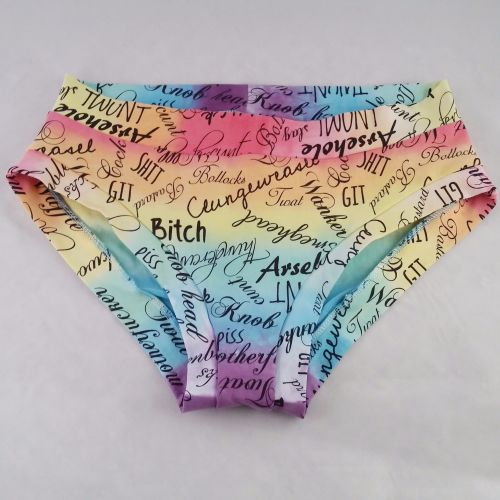 More Rainbow Sweary pants!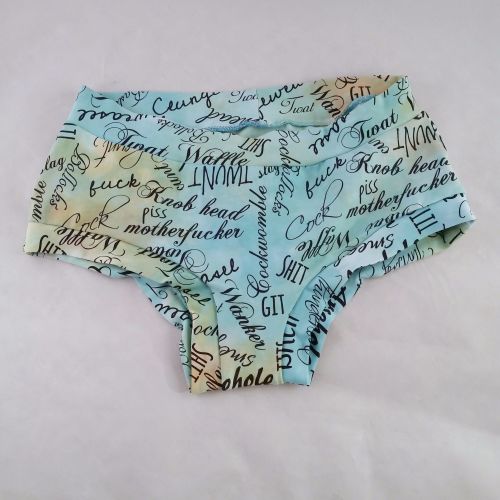 And some custom dyed pant, these were supposed to be Rage pants, but I think the greens and blues provide a serenity against the sweary! Sweary and rage colours may have just put the wearer in a bad mood all day!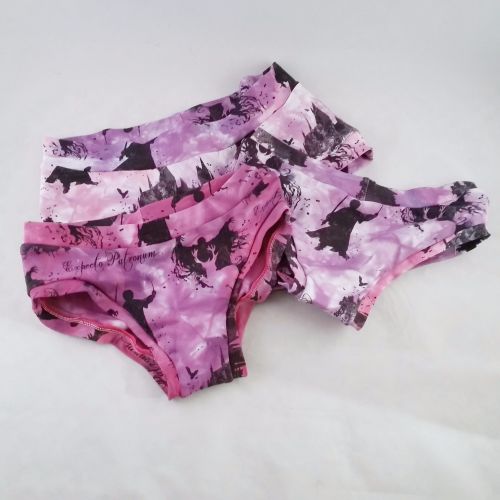 Finally some Mama and Me custom dyed Potter pants.
If you want to order some custom Big Girl Pants you can do that here. To see what fabrics I have available check here