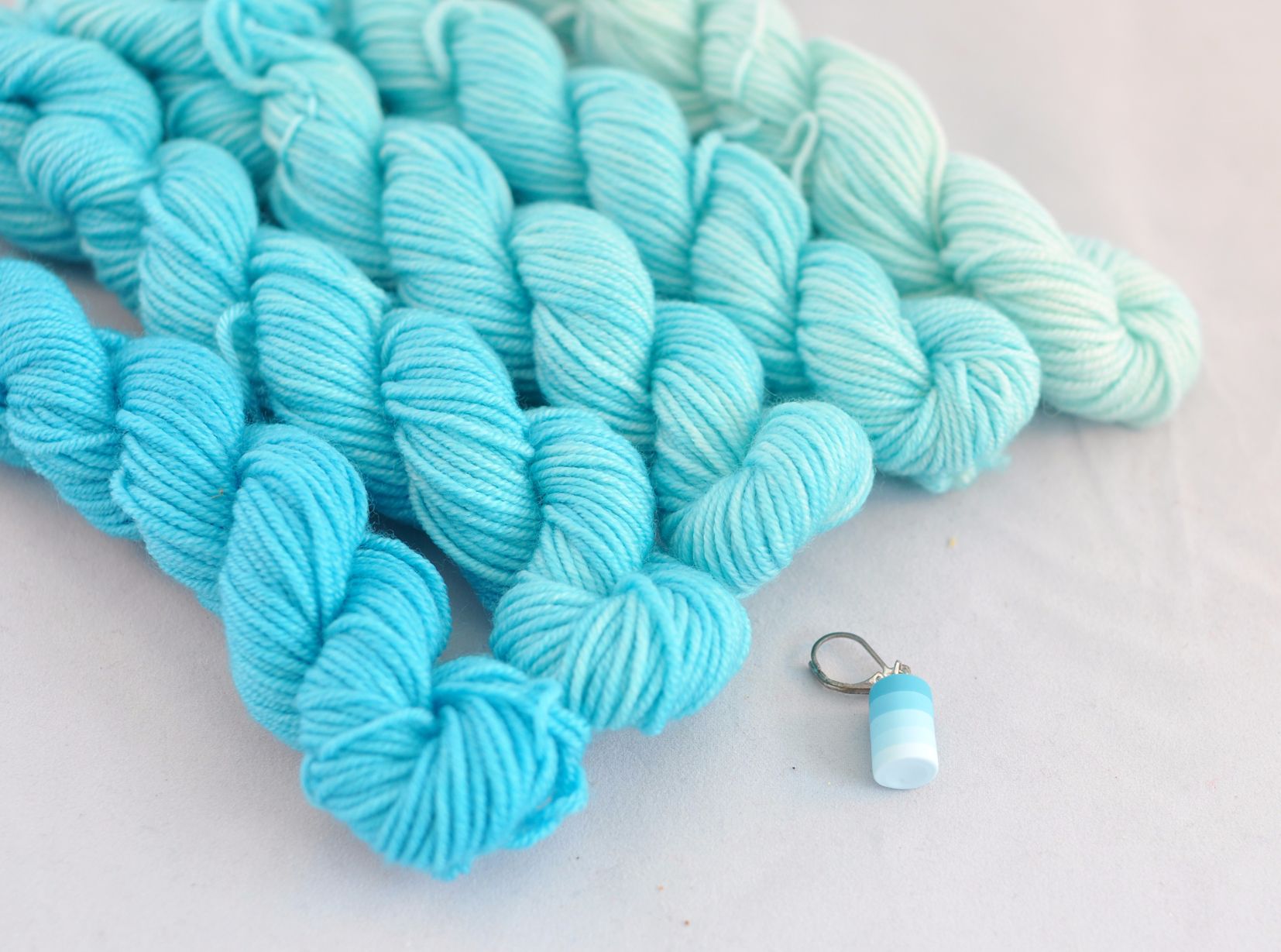 A little bit about me: I have had a love of all things fibre and yarn since my eldest was in nappies, it was my need for funky, colourful pure wool that led me to learning how to dye my own yarns and my business grew from there. My mum was a textiles teacher while I was a child. My home was always full of taffeta and other fine fabrics (well, it was the 80's!). I love the modern fabrics you can get in the UK now, my love of fabric runs deep and I have quite the stash at home.
I am both a dyer and sewer, making a range of items from project bags, to handmade underwear that I make from either designer or exclusively printed fabrics.
I also have a range of hand dyed yarns of which my particular favourites are my Greckles Range of yarns and my Outlander Yarns,
I have a selection of patterns and yarn kits available including my popular 30 Shades of Rainbow blanket kits.I also have the most fabulous *Big Girl Pants* born out of a desire to provide women with fab, funky, functional and most of all comfortable underwear - join the Big pants revolution!!
I custom make in sizes from a UK 6 to UK 30 and I have an instock range of sizes 6 - 20